Disclosure: This content is reader-supported, so if you click on some of our links, we may receive a commission at no cost to you. For more information, please visit our Disclosure page.
Introduction
For thousands of years, apple cider vinegar has been used as a primary ingredient for many health tonics and home remedies.
However, as a result of medical advancements, apple cider vinegar was somewhat forgotten about. Thankfully, it's making a big comeback and is widely available in many grocery stores. Despite all the health benefits of apple cider vinegar, it's quite affordable, which means anyone can enjoy this ancient healing food source.
A few tablespoons every day can help you lose weight, increase your energy, and even enhance your general health and well-being.
In this article, we'll explore some of the uses of apple cider vinegar as well as the suggested dosage and possible side effects.
What is Apple Cider Vinegar (ACV)
Apple cider vinegar is a bitter, acidic liquid made by fermenting apples with yeast and bacteria.
Admittedly, it does take some getting used to if you've got a sensitive palate.
ACV only contains a few calories, but it packs a huge nutritional punch. ACV doesn't contain many vitamins or minerals, though it does contain trace amounts of iron and potassium.
A high-quality apple cider vinegar is organic, unfiltered, unheated, and unpasteurized, with 5% acidity. Plus, it also contains strand-like enzymes of connected protein molecules, enzymes, and beneficial bacteria.
Is Apple Cider Vinegar Safe To Drink?
Absolutely! It's incredibly safe as long as you limit your use to a few tablespoons each day, which is all you need to gain amazing benefits.
When you first try apple cider vinegar, you might find the flavor to be rather bitter and strong. Begin with a small amount and always dilute your ACV.
Look for raw, unfiltered ACV made from certified-organic apples. Always look for "the mother." The more cloudy, the better!
Top-quality ACV from brands like Braggs may be stored away from direct sunlight for three to five years.
Culinary Uses For Apple Cider Vinegar
Apple cider vinegar gives marinades and salad dressings a tangy zip. For added flavor, add a dash to your favorite sauces and stews.
Apple cider vinegar is commonly used in canning and pickling. Its acidity destroys bacteria which might ruin food.
Health Benefits of Apple Cider Vinegar
May reduce blood sugar
ACV has been shown in studies to help manage and regulate your blood sugar and maintain it at a more efficient level for fat burning.
Blood sugar increases are the major cause of organ damage and other diabetic-related problems.
Type 2 diabetics who frequently struggle with chronically elevated blood sugar levels would benefit enormously from the ability to avert an organ-damaging blood sugar surge.
For optimal results, add 2 teaspoons of apple cider vinegar to a full cup of water.
The water should be consumed 10 – 30 minutes before each meal. If you do this on a daily basis, you will keep your blood sugar at a healthier level and will most likely decrease body fat over time.
Great for detoxifying
Let's be honest, we've all eaten foods we shouldn't have. You can't always avoid them. The trouble is that these foods may clog our systems and cause fatal inflammation, triggering a variety of illnesses.
That is why it is critical that we consume nutrients that will flush out toxins and eliminate waste, allowing our systems to function more efficiently.
By cleansing the liver and lymphatic system, ACV removes toxins and other undesirable substances. Furthermore, it helps to maintain regularity.
Related: 7 Amazing Health Benefits of Turmeric
Balances your pH
The pH of our organs, blood, and body is very important for our health and well-being. Our bodies prefer a neutral pH range of 7.2 to 7.4.
Unfortunately, with all of the stress of daily modern life and the substandard food that is easily available, many people are alarmingly close to acidosis, which is truly bad news if left untreated.
Disease flourishes in an acidic environment, and unless we get our body to a balanced pH level, we might lose energy in many ways.
Bad bacteria can develop, causing yeast overgrowth, fungus, and potentially fatal tumors. ACV is one of the greatest pH balancers on the market and is a simple fix to use.
Diminish Allergy Symptoms
Using ACV, many people have been able to diminish or even eliminate their allergies.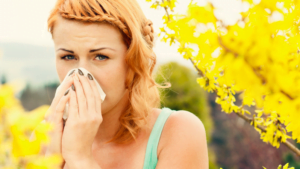 It's unclear how and why this works, but it might be tied to our bodies pH balance. A couple of teaspoons of ACV combined with water or juice 2 to 3 times per day will help you stop sneezing and itching your skin.
May improve cholesterol
Doctor-led research has demonstrated that ACV can significantly lower cholesterol. As a result, it is less likely that these fats may accumulate and create issues in the future.
Additionally, it has been revealed to have a significant role in preserving a healthy balance of the hormones glucagon and insulin, which control how fat is deposited in the body.
Weight Loss and Apple Cider Vinegar
May promote weight loss
According to one research, taking apple cider vinegar with meals boosted feelings of fullness, which can lead to eating fewer calories and reducing weight.
ACV may help prevent insulin spikes and increase the availability of another hormone called glucagon, which tells the body to release fat to be burnt for energy.
Daily use of one to two tablespoons of apple cider vinegar in one cup of water will retain your body's ability to burn fat at its peak level.
ACV could help you reach your weight loss goals when combined with a balanced diet and regular exercise.
Apple Cider Beauty Uses
Amazing for skin
Acids in apple cider vinegar help blood circulation and get rid of dirt and oil on the skin's surface.
One of the most fascinating aspects of apple cider vinegar is its ability to help regulate the pH of your skin. Unwanted skin conditions including blemishes, age spots, blocked pores, and acne outbreaks can be brought on by an unbalanced pH.
On the pH scale, the majority of skin care products are alkaline. Because ACV's inherent acidity is more similar to the pH of your skin, it is more efficient.
Simply combine one part ACV with two parts water to make a fantastic DIY toner. Spread it over your face with a cotton ball to encourage healing and get rid of problem areas.
You may prepare a batch in advance, keep it in the refrigerator, and use it whenever you choose.
Because it has a strong anti-inflammatory effect, you may also use it to treat bites and bruising.
Dosage and Side Effects
Although apple cider vinegar is quite safe, you should only consume around two tablespoons daily.
Due to its acidity, it may irritate your throat and, if consumed in excessive doses, erode the enamel from your teeth.
ACV may interact with insulin, diuretics, and drugs for heart disease or diabetes.
Consult a physician before adding apple cider vinegar to your diet if you are currently taking any medications.
ACV is not advised for people with low potassium levels since it can make their situation worse.
Summary
Some of the health benefits of apple cider vinegar include detoxifying, better digestion and blood sugar regulation, weight loss, and reduced allergy symptoms.
In addition, you may use it to clean your house, put it in marinades and sauces, and apply it to your skin and hair.
Drinking apple cider vinegar helps to maintain and enhance health, but it won't have a significant effect unless you're also taking other actions to improve your health.